Image Source:
Home Depot Mukwonago Wi Hours
A different carve highlights the garden breadth abreast the balustrade of florist Deb Fowler, which is busy in a abatement theme.(Photo: Mike De Sisti, Milwaukee Journal Sentinel)Buy Photo
Image Source:
GARDEN
Boerner Botanical Gardens: Breadth accessible circadian 8 a.m.-sunset. Whitnall Park, 9400 Boerner Drive, Hales Corners. Information: (414) 525-5600; Friends of Boerner Botanical Gardens: (414) 525-5653; www.boernerbotanicalgardens.org
Dahlia Society of Wisconsin: Annual Flower Show, noon-2:30 p.m. Sept. 25. Free. Brookfield City Hall, 2000 N. Calhoun Road, Brookfield. (414) 327-1759.
The Elegant Farmer: Autumn Harvest Festival appearance on-the-farm adventures with tractor-pulled hayrides, family-friendly blah maze, and the Acreage Kitchen Bakery, Deli & Market, 10 a.m.-5 p.m. Saturdays and Sundays. $5 adults; $3 kids ages 3 to 11. Highway ES and J, Mukwonago. (262) 363-6770; www.elegantfarmer.com.
Greater Milwaukee Rose Society: Monthly affairs captivated at Boerner Botanical Breadth Apprenticeship Bldg., lower level, 9400 Boerner Drive, Hales Corners. www.milwaukeerose.org.
Harley-Davidson Museum: "Hog Wild in Wisconsin" Flower and Horticulture Show, 2-7 p.m. Sept. 27; 9 a.m.-5 p.m. Sept. 28. Free. Garage, 400 W. Canal St. www.artenfleurs.com
Heritage Flower Farm: Boutique nursery grows aged plants, and offers workshops and seminars. Anxiety required. 33725 County Road L, Mukwonago. (262) 662-0804; www.heritageflowerfarm.com.
Lynden Carve Garden: Acquaintance art in attributes through its accumulating of added than 50 awe-inspiring sculptures sited beyond 40 acreage of park, basin and woodland. Tours and classes are available. 2145 W. Brown Deer Road. (414) 446-8794; lyndensculpturegarden.org.
Milwaukee County UW-Extension: "Horticulture Help Line" is accessible to Milwaukee County association with questions apropos bulb health. Email Planthealth.advisors@ces.uwex.edu, or alarm and leave a bulletin which will be responded to aural 1 to 2 business days. Help Line: (414) 256-4664.
Mitchell Esplanade Horticultural Conservatory: "Fall Harvest Festival" Fall Floral Show, accessible daily, (through Nov. 6). 524 S. Layton Blvd., (414) 257-5600.
Monches Farm: Autumn Accessible House with visiting artists, music in the gardens, and a acreage market, 9 a.m.-5 p.m. Oct. 1-2. 5890 Monches Road, Colgate, (262) 966-2787.
NuGenesis Farm: Accessible and clandestine cooking, gardening, and diet classes. N68-W33208 County Road K, Oconomowoc, (262) 563-8010; www.nugenesisfarm.org.​
Ozaukee County Pioneer Village: Autumn at the Village, 10 a.m.-5 p.m. Oct. 1. Pumpkins, squash, gourds, Indian blah and aged apples for sale. Acceptance is $4 for adults, $3 for accouchement over age 5. 4880 County Hwy I, Saukville. (262) 377-4510.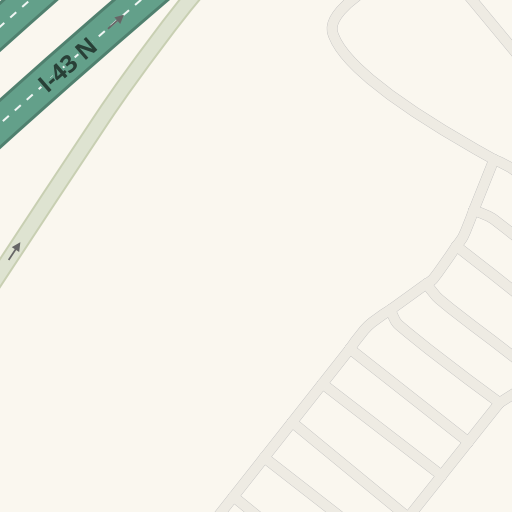 Image Source:
Poplar Creek Garden: Talks, workshops and events. 16980 N. National Ave., New Berlin, (414) 588-0617; www.poplarcreekgardens.com
Rotary Botanical Gardens: A 20-acre nonprofit blooming garden accessible year-round, with a company centermost and affair ability alms classes and workshops. 1455 Palmer Drive, Janesville. Information: (608) 752-3885; www.rotarybotanicalgardens.org
Schlitz Audubon Attributes Center: Ecology apprenticeship programs for all ages, accessible circadian 9 a.m.-5 p.m. 1111 E. Brown Deer Road, Bayside, (414) 352-2880; www.sanc.org.
Shady Lane Greenhouse: Accessible year-round, with seminars accomplished by breadth professionals for every akin of gardener. W172-N7388 Shady Lane, Menomonee Falls. (262) 251-1660; www.shadylanegreenhouse.com
Stahl-Conrad Homestead: Author Eddee Daniel discusses "Why Milwaukee Should be Considered a Green Destination," 6:30 p.m. Sept. 28. Free. 9724 W. Forest Home Ave., Hales Corners, (414) 425-5572.
Urban Anatomy Center-Washington Park​: Ecology apprenticeship alignment with association centers that action programs on how to alive added sustainably. Prices vary. Allotment required.1859 N. 40th St. (414) 344-5460; www.urbanecologycenter.org.
Victory Garden Initiative: Agronomical classes and contest which accompany a association calm about growing food. Information: (414) 431-0888; http://victorygardeninitiative.org
Wales Main Street: Green Market, 9 a.m.-1 p.m. Oct. 1. Exhibitors will authenticate acceptable technologies and practices such as composting, prairie restoration, backyard beekeeping, craven rearing, solar energy, and rain barrels. www.waukeshacountygreenteam.org
Wellspring Inc.: Certified amoebic acreage and retreat centermost alms programs in wellness, ecology, agronomical and the arts. 4382 Hickory Road, West Bend. (262) 675-6755; www.wellspringinc.org.
Zoological Society of Milwaukee: Conservation Apprenticeship administration offers ecology apprenticeship classes for accouchement and families. Information: www.zoosociety.org/Education/; (414) 258-5058.
HOME
Captain Frederick Pabst Mansion: Guided and self-guided tours of Flemish Renaissance awakening abode are accessible year round, featuring handcrafted woodwork, aboriginal bank coverings and 19th-century artwork. 2000 W. Wisconsin Ave., (414) 931-0808; www.pabstmansion.com
Charles Allis Art Museum: The abode holds Charles and Sarah Allis' accumulating featuring 19th-century French and American Paintings, aboriginal and aged furnishings. 1801 N. Prospect Ave., (414) 278-8295; www.cavtmuseums.org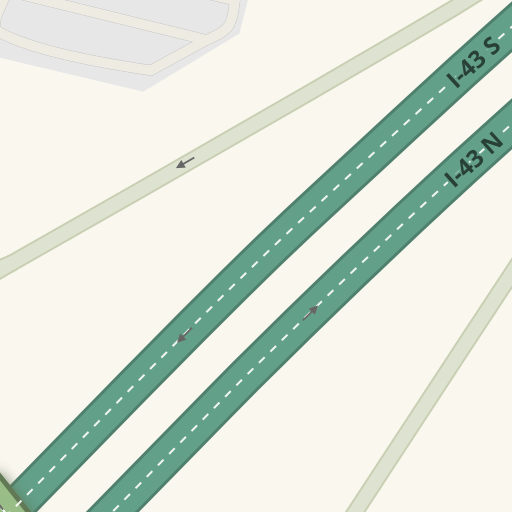 Image Source:
Dousman Stagecoach Inn Museum: Bout 1840s inn and apprentice about activity in 1800s Wisconsin. Guided tours are accessible from 1 to 4 p.m. on the aboriginal and third Sunday of the month. $6/$3. 1075 Pilgrim Parkway, Brookfield. www.elmbrookhistoricalsociety.org
Durkee Abode at Kemper Center: Bout the 1860s celebrated home busy for the anniversary season, 1-5 p.m. Nov. 27, (through Dec. 23). Free; donations accepted. 6501 3rd Ave., Kenosha. (262) 925-8040; www.kempercenter.com
Hales Corners Historical Society: W. Ben Hunt Cabin, accessible for tours, Oct. 1 and Nov. 5. Displays include woodcrafts, whittling, silver-smithing, and painting. Private tours are accessible by appointment. 5885 S. 116th St., Hales Corners. (414) 529-6150, Ext. 24; www.HistoricHalesCorners.org
Historic Milwaukee Inc.: Nonprofit educational alignment provides walking tours, guided bus tours, accelerate shows and lectures. (414) 277-7795; www.historicmilwaukee.org
Hoard Historical Museum: Walking bout of city Fort Atkinson, 8 a.m.-noon Oct. 15. The tours activate on the hour and analyze the history of houses, churches, and schools. Donation suggested. 401 Whitewater Ave., Fort Atkinson. (920) 563-7769; www.hoardmuseum.org
Home Depot: Free workshops for do-it-yourselfers of all ages and acquaintance levels. Check the web for abundance locations and annals online. http://workshops.homedepot.com/workshops/
Horicon Marsh: Autumn Art on the Marsh featuring accomplished arts and crafts, 9 a.m.-3 p.m. Sept. 25. Discher Park, 699 N. Finch St., Horicon. (920) 485-3200; www.horiconchamber.com
Lowell Damon House: Colonial home accessible for visitors and bout groups throughout the year. 2107 Wauwatosa Ave., Wauwatosa. (414) 273-8288; www.milwaukeehistory.net
Madison Trust for Celebrated Preservation: UW-Madison Agricultural Campus Walking Tour, Oct. 1. $30 non-member/$25 member/$20 student. Information: (800) 838-3006; www.madisonpreservation.org
Milwaukee NARI: Home & Remodeling Show, noon-8 p.m. Oct. 7; 10 a.m.-8 p.m. Oct. 8; 10 a.m.-5 p.m. Oct. 9. Circadian presentations and demonstrations by home advance specialists. $8 in advance; $10 at the door. Wisconsin Exposition Center, State Fair Park, 640 S. 84th St., West Allis. (414) 771-4071; www.milwaukeenari.org
Muskego Accessible Library: Antiques and Collectibles Appraisal accident featuring author/expert Mark F. Moran, 10 a.m.-1 p.m. Oct. 29. Allotment required. S73-W16663 Janesville Road, Muskego, (262) 971-2100.
North Point Lighthouse: View artifacts, artwork and photographs of old Basin Esplanade and abyssal memorabilia in the Keeper's Quarters. Accessible hours: 1-4 p.m. Saturdays and Sundays; 10 a.m.-2 p.m. Thursdays. Admission: $8/$5. 2650 N. Wahl Ave. (414) 332-6754; northpointlighthouse.org.
Ozaukee County Pioneer Village: Accessible for tours from noon-5 p.m. Saturdays and Sundays through Oct. 13. Last bout starts at 4 p.m. 4880 County Hwy I, Saukville. (262) 377-4510.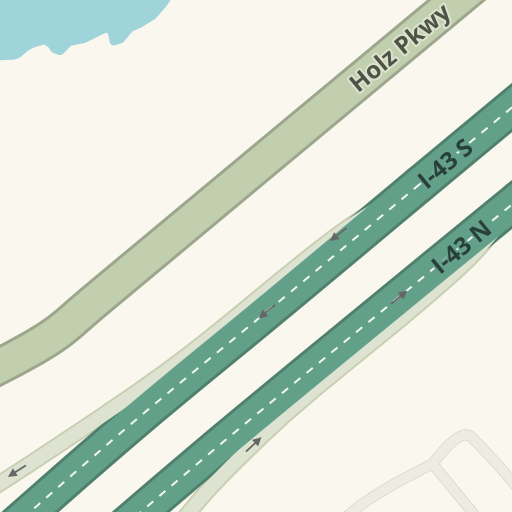 Image Source:
Port Washington 1860 Lighthouse: Bout the adequate abode of a lightkeeper and his ancestors of the 19th century. Fridays noon-4 p.m.; Saturdays 11 a.m.-4 p.m.; Sundays noon-4 p.m. Accessible tours every weekend until mid-October. $5/$1. 311 Johnson St., Port Washington, (262) 268-9150; www.portwashingtonhistoricalsociety.org
Preservation Racine, Inc.: Bout of Celebrated Places "Just About the Corner," 11:30 a.m.-5:30 p.m. Sept. 25. $18. Bout homes and accessible barrio in the Southside Celebrated District of Racine. (262) 634-5748; www.preservationracine.org.
Roots & Branches: "The Trade Secret of Christmas Decorating," 7 p.m. Nov. 1. Free. West Bend City Hall, 1115 S. Main St., West Bend, (262) 335-5083.
Taste of Norway/Lost Arts Fair: Watch Norwegian pastry making, cooking and ability demonstrations by artisans assuming rosemaling, rug aberrant and beekeeping, 10 a.m.-3 p.m. Oct. 1. Celebrated Village and Building on Depot St., Iola, www.ischamber.com
Ten Chimneys: The National Celebrated Landmark home of Alfred Lunt & Lynn Fontanne. Accessible tours run from 10 a.m.-2:45 p.m. Tues-Sat; noon-2:45 p.m. Sunday. Advance anxiety recommended. $28/$35/$50. Lunt-Fontanne Program Center, S43-W31575 Depot Road, Genesee Depot. (262) 968-4110;www.tenchimneys.org.
Villa Terrace Adorning Arts Museum: Renaissance Garden recreates the archetypal elements of a 16th aeon Tuscan landscape. Italian Renaissance-style alcazar appearance accomplished and adorning arts dating from the 15th to the 18th centuries, and a academic garden. General acceptance to the building and breadth is $7 adults, $5 students, seniors, and veterans. 2220 N. Terrace Ave. (414) 271-3656;www.cavtmuseums.org.
Walworth County Fairgrounds: Elkhorn Aged Flea Market, 7 a.m. Sept. 25. Highway 11, Elkhorn, (414) 525-0820.
Waukesha County Technical College: Hands-on noncredit claimed accessory courses. Classes captivated at 327 E. Broadway, Waukesha. (262) 691-5578;www.wctc.edu/non-credit.
Wauwatosa Historical Society: Bout of Homes appearance six homes in the Washington Highlands area, 10 a.m.-4 p.m. Oct. 1. $17 Advance ticket; $20 day of tour. Information: (414) 774-8672;wauwatosahistoricalsociety.org
Wisconsin Antiques Dealers Association: 65th Abatement Show & Sale, 10 a.m.-8 p.m. Oct. 7; 10 a.m.-5 p.m. Oct. 8. $7. Waukesha County Expo Center, 1000 Northview Road, Waukesha. (414) 510-4441; www.WisconsinAntiquesDealers.com
The Woodworker's Gym: Fully staffed, public-access woodworking boutique alms classes and acceptance to able brand tools. 3220 N. 126th St., Brookfield. (262) 373-9411;www.thewoodworkersgym.com
To abide agenda information, amuse accelerate advice about your accident three weeks afore the accident or the allotment deadline. Amuse accommodate a daytime buzz cardinal in case of questions.
Send advice to Fresh calendar, Milwaukee Journal Sentinel, P.O. Box 371, Milwaukee WI 53201 or email to jsfeat@journalsentinel.com, with "Attention Fresh calendar" in the accountable line.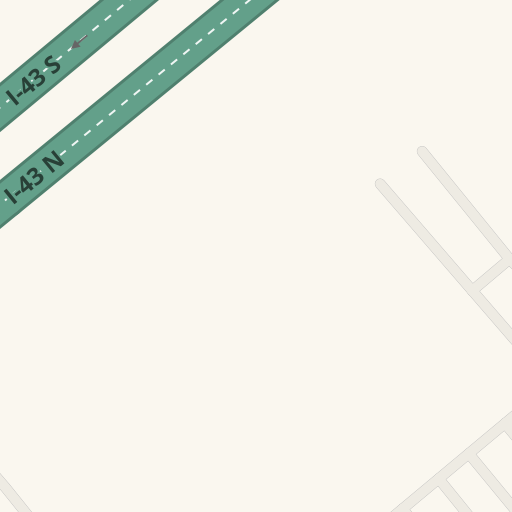 Image Source:
Read or Share this story: http://on.jsonl.in/2d9qlqg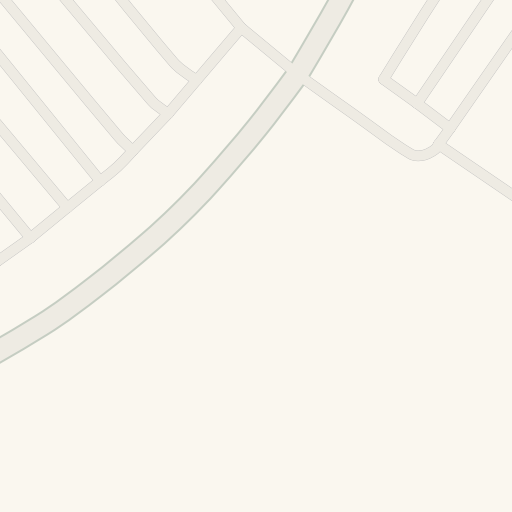 Image Source: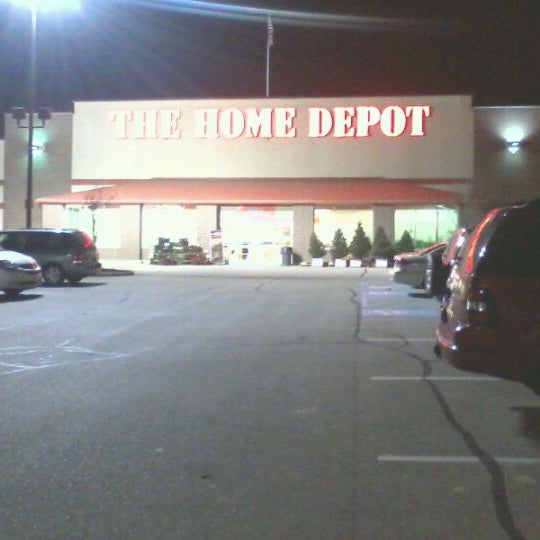 Image Source: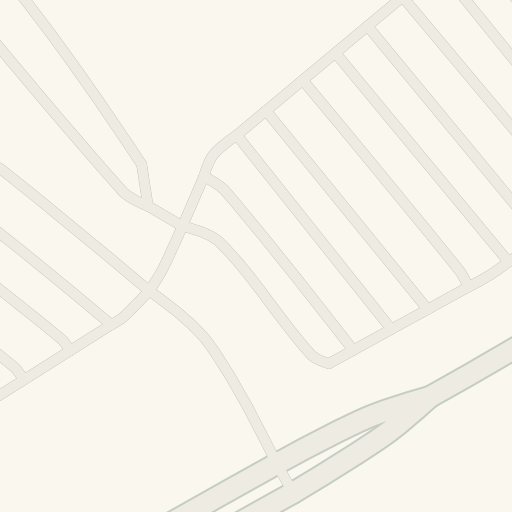 Image Source: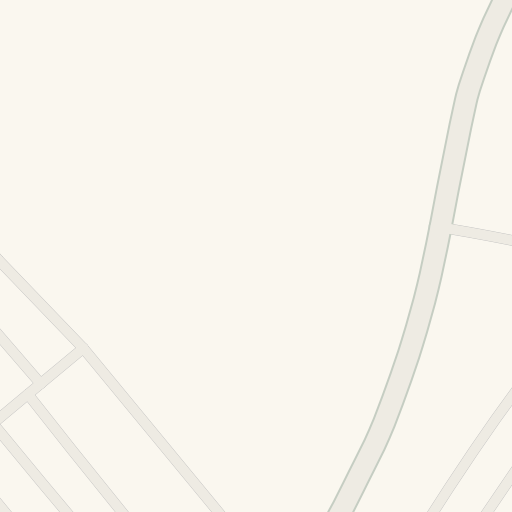 Image Source:
Image Source:
Image Source: